26 January, 2020
EGYPT: Two companies investigate West Nile solar project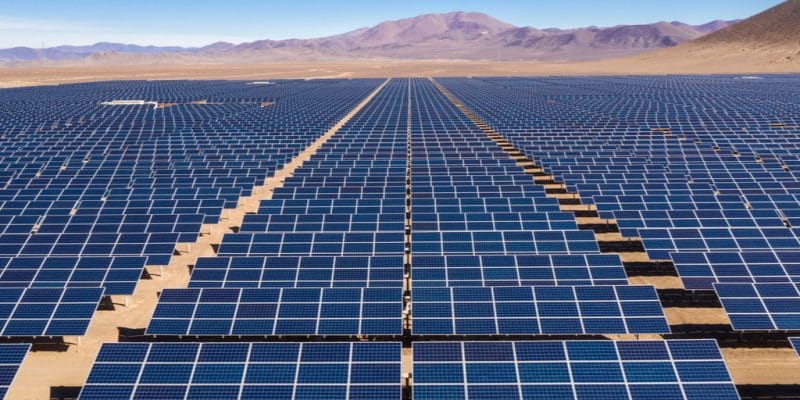 By Jean Marie Takouleu
The project carried by an alliance of two companies has just been chosen to carry out the technical and financial studies relating to the implementation of a photovoltaic solar power plant in the West Nile. The installation will have a capacity of 200 MWp.
As part of its policy to produce 20% of the country's electricity from renewable sources by 2022, the Egyptian government plans to build a solar photovoltaic plant in West Nile. For this project, two companies have been selected to carry out a consultancy contract.
The alliance consists of the Egyptian company Firnas Shuman and Ramboll, a group of engineering consulting firms based in Copenhagen, Denmark, with at least 15,500 employees. The two companies were selected following a call for tenders in which several companies took part. The call for expressions of interest was launched by all the Independent Power Producers (IPPs) shortlisted for the implementation of this solar photovoltaic project.
These include Orascom Construction, Infinity Energy, Acwa Power, Alcazar Energy, Lekela Power, Tebia, Masdar, First Solar, etc. The IPPs that have been pre-selected are Orascom Construction, Infinity Energy, Acwa Power, Alcazar Energy, Lekela Power, Tebia, Masdar, First Solar and others. According to our colleagues at Daily News Egypt, the entire bidding process was conducted by representatives of Electricité de France (EDF), Alcazar Energy, Lekela Power B.V. and Orascom Construction.
An expected capacity of 200 MWp
Firnas Shuman and Ramboll are now responsible for carrying out field studies. This involves "the preparation of technical requirements; the examination of technical and financial offers submitted in cooperation with officials of the Egyptian Electricity Transmission Company (EETC) and the evaluation for the preparation of the shortlist of winning companies".
The IPPs competing for this solar project will share equally the total cost of the contract obtained by the Firnas Shuman-Ramboll alliance. In return, each IPP will receive the results of the consultant's study. At present, there are very few details about this West Nile solar project.
In September 2019, the EETC signed an agreement with the International Finance Corporation (IFC) for support in the development of a 600 MWp solar complex. The World Bank subsidiary responsible for private sector financing was to act as a consultant for the project and for all matters related to EETC's renewable energy programme. The solar power plant for which the Firnas Shuman-Ramboll alliance is working will have a capacity of 200 MWp.

More News
Stay tunes with our recent updates