Know more about
Sun Infinite
Our History
Sunifinite is a part of a major construction and industrial group established in the 1970's. In 2011 Suninfinite was incorporated as a joint stock company.

It has been working continuously towards knowledge building and creating a strong technical & commercial team that can pave the way for medium & large scale solar projects in Africa and the Middle East.
Our Mission
We are a key driver in the sustainable development of the region, by contributing to MEA's renewable energy sector through delivery of excellence in solar EPC activities.

Suninfinite leverages its extensive experience and expertise in engineering, its comprehensive supply network and construction capabilities to deliver outstanding EPC services for utility scale PV projects.

Utilizing Suninfinite's team qualifications and experience to service, maintainand operate cost efficient and reliable PV power plants.
Partners & Clients
Green Cells Group

Scatec Solar

Icon Egypt

Enerray S.P.A.
Our Values
Effective Social Engagement
Suninfinite continuously develops its Social Impact Agenda , which includes:
• Creating Shared Value (CSV) Actions
• Employees social contributions
• Local business support
• Sponsorships to development organizations
• Special attention is given to education and specialized training
Safety First and Foremost
• ISO 14001 - 18001
• Dedicated Senior Executive to focus on HSSE
• Sector leader in HSSE in Egypt
• Comprehensive Suninfinite HSSE policy
• Fully empowered HSSE department lead by the top level management
• Dedicated competent and professional HSSE team
• Continuous HSSE training across company functions
Sustainability as a Purpose
• Environmental Sustainability
• Key criteria in selection of business activities, resources utilization, waste management, and execution methods
• Financial Sustainability
• Assurance of holistic economic sustainability for Suninfinite stakeholders: Customers, Partners, Suppliers, Employees and Shareholders
• Social Sustainability:
Suninfinite projects play a key role in developing the people involved, through employment diversity plans, competence development, and business impact on society
Quality as a Culture
• ISO 9001
• Championed by Suninfinite CEO
• Owned by all employees
• Focus extends from services and products to processes and mindset
Our Competitive Edge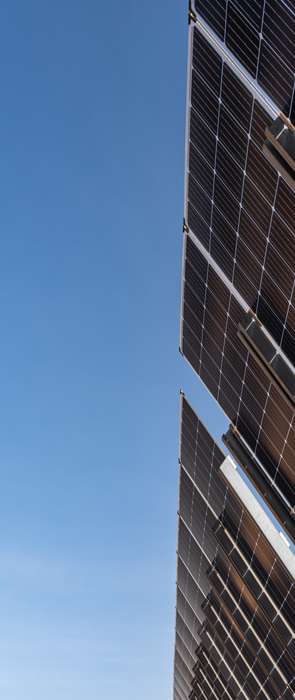 Experience
- Construction experts + solar success; - Detailed knowledge of region's renewable programs; - Preferred EPC for several governmental projects.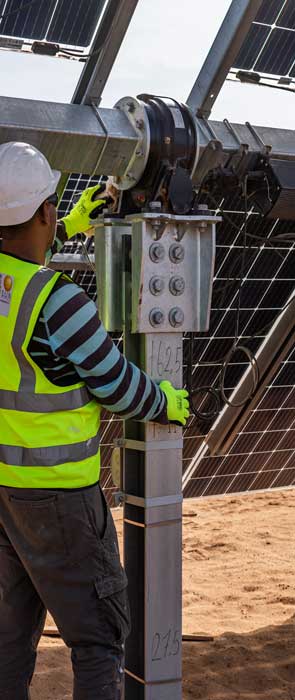 Capacity
- A part of market leading construction group delivering tens of complex projects annually as well as manufacturing of construction materials and systems, including the region's leading metal fabrication plants; - Well established platforms in some of the most active locations in the regions like Aswan, Egypt, Dubai, UAE, Saudi Arabia and Ghana; - Large fleet of specialized PV equipment; - Strong local supply chain in the region. Trained workforce covering all related disciplines. Streamlined process for obtaining all necessary project permits and licenses.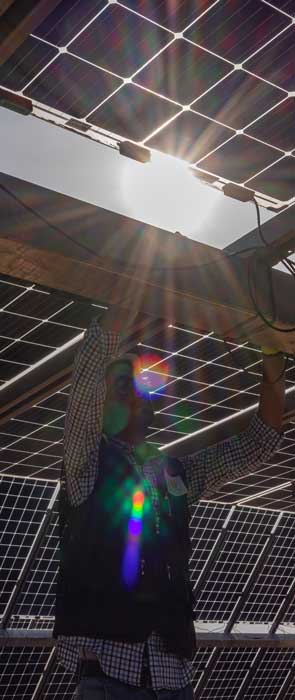 Financial Strength
- Competitive payment terms; - Ability to provide internationally bankable performance guarantees.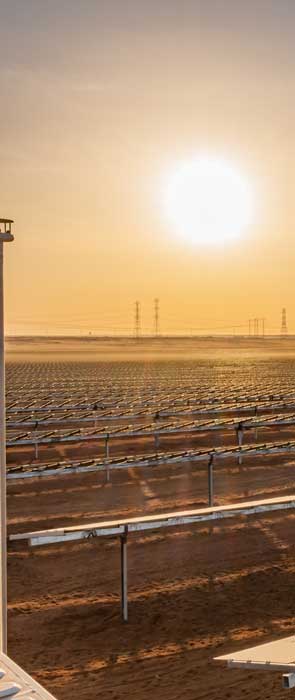 Holistic Approach
- Social Engagement as core value; - Experienced with DFis requirements in HSSE, Quality and Sustainability.